Recreation Facility Audit
We can offer a database of trusted suppliers for quality parts and products. Remember we service what we sell, so you know when buying from PARCS that you will receive quality products, cost savings and trusted installation.
Our Turn-Key Solutions will benefit your organization with products that will enhance your facility. Look to us for Bike Racks, Benches, Basketball Nets and Bleachers. We also offer repair parts on Playgrounds, Bleachers, Wall Dividers and Basketballs.
PARCS believes in offering convenient, efficient full service from beginning to end of your project. We combine an excellent product line from top quality manufacturers with exceptional customer service.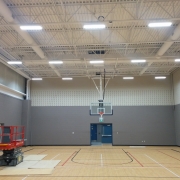 Basketball Net Install
PARCS technicians have the ability to not only inspect basketball nets but install them as well.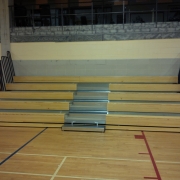 Bleacher Installation
A new completed Bleacher installation for a school in Kingston.