Machine Guarding Project in Hamilton
Function
Custom Machine Guarding
A recent
machine guarding
project that was completed in Hamilton at a local school. We take machine guarding seriously and offer custom solutions that ensure you are compliant and safe. Moving machine parts on a variety of shop equipment has the potential to cause severe injuries, such as crushed fingers or hands, amputations, burns or blindness. Custom designing guards prevents additional hazards such as pinch points or shear points between guards and other machine parts. Guard openings have to be small enough to prevent employees from accessing danger areas and preventing injuries.
Guarding may be used as an alternative to lockout/tagout, in some cases because employees can safely service or maintain machines with a guard in place. With polycarbonate and wire-mesh guards, they can provide visibility and can be used to allow maintenance on system components, because the hazardous machine components remain effectively guarded.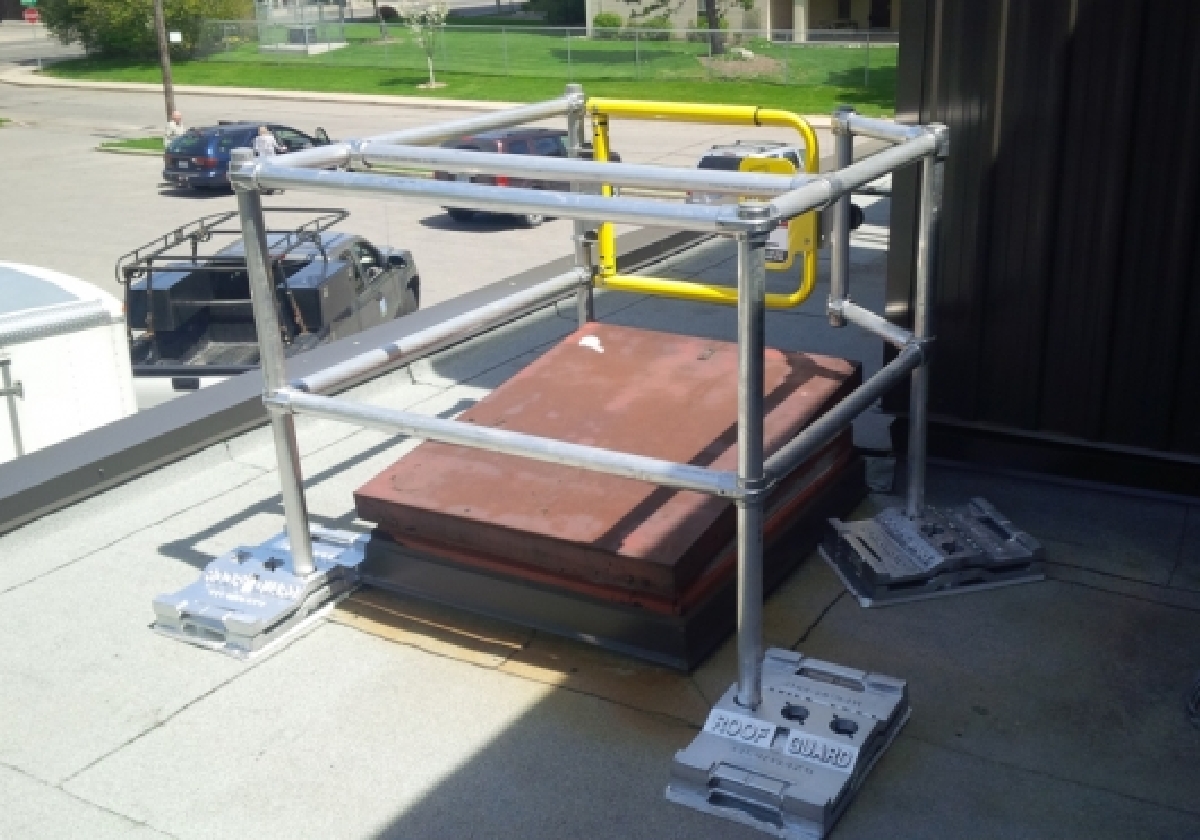 This challenging HatchGuard installation exceeded the customers expectations and addressed serious safety concerns at the school. The hatch opening was very close to the leading edge, with the HatchGuard system, we were able to provide immediate fall protection upon roof entry.
View Project
We offer a huge selection of products and quick quotes for what you're looking for.
Give us a call. Our friendly customer service staff are on hand and ready to help you.