This is a recent installation of RoofGuard Classic at Algonquin College. This freestanding guardrail system is a counter weighted system that can be quickly and easily assembled on most rooftops. Hidden in plain sight, the system ensures injury prevention while working on rooftops.
The system utilizes our baseplate system to ensure optimum weight is allotted at engineered approved points, with no drilling or resealing worries. The RoofGuard System is engineered and designed to meet or exceed ANSI, MOL, CSA, OHSA and other applicable standards.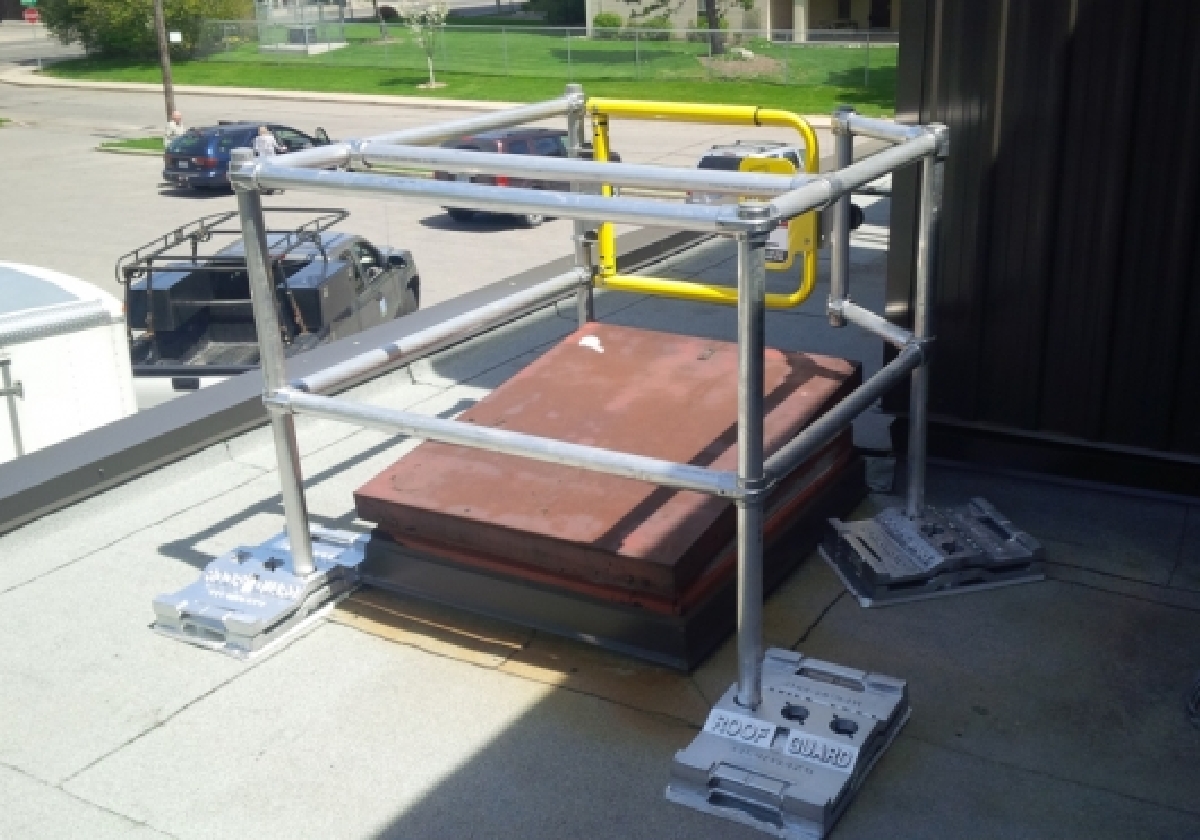 This challenging HatchGuard installation exceeded the customers expectations and addressed serious safety concerns at the school. The hatch opening was very close to the leading edge, with the HatchGuard system, we were able to provide immediate fall protection upon roof entry.
View Project
We offer a huge selection of products and quick quotes for what you're looking for.
Give us a call. Our friendly customer service staff are on hand and ready to help you.