RoofGuard X-Press Installation
Product
RoofGuard X-Press
Client
Liftsafe Head Office
RoofGuard X-Press combines the same quality and durabilty of our RoofGuard Classic model with a few enchancements designed to reduce installation time. Where the RoofGuard X-Press system differs from the RoofGuard Classic model is the singular piece of 1.9″ OD Handrail pipe. This new rooftop guardrail system requires no assembly of fittings or piecing together of handrail pipe.
Demonstrating the ease of install, we assembled a corner unit on our head office in Ayr. The installation of the Roof Guard X-Press unit took only a matter of minutes, demonstrating first hand how this product drastically reduces installation time and simplifies portability.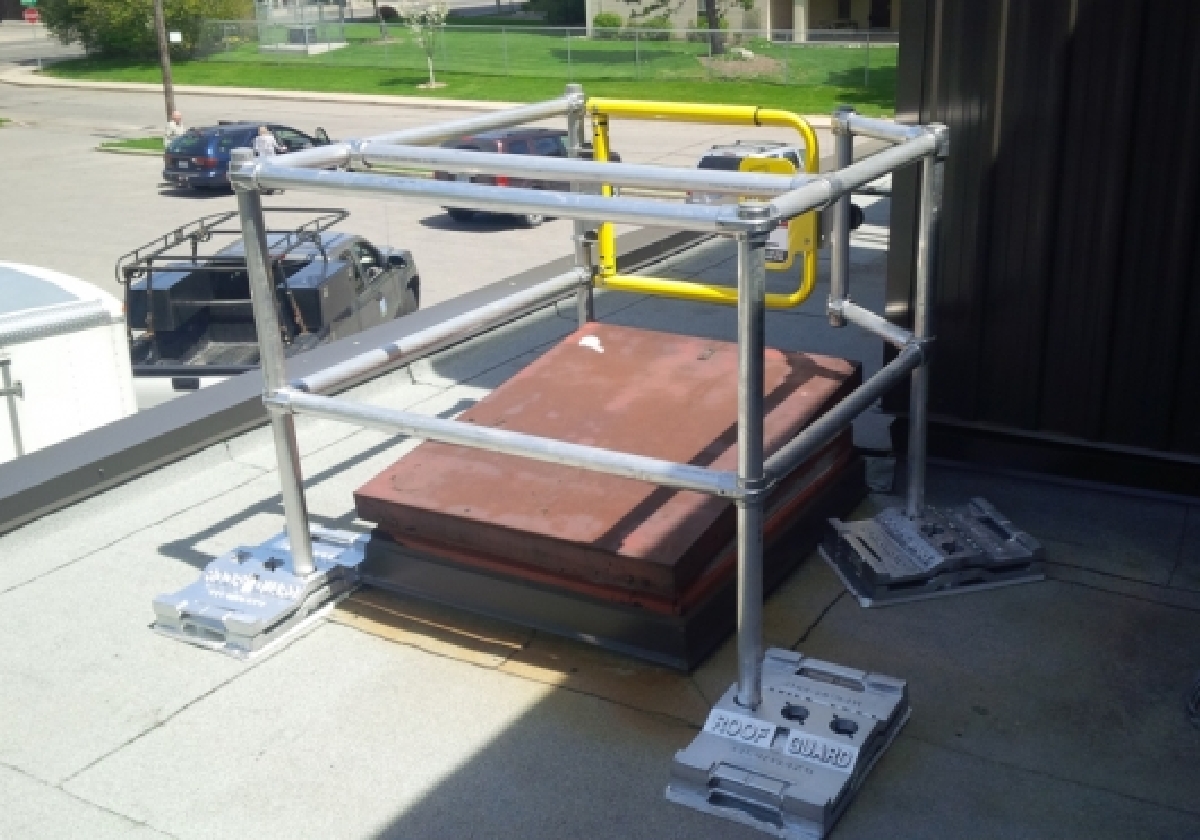 This challenging HatchGuard installation exceeded the customers expectations and addressed serious safety concerns at the school. The hatch opening was very close to the leading edge, with the HatchGuard system, we were able to provide immediate fall protection upon roof entry.
View Project
We offer a huge selection of products and quick quotes for what you're looking for.
Give us a call. Our friendly customer service staff are on hand and ready to help you.