March 17, 2017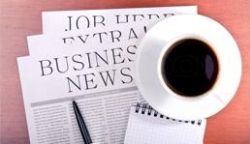 New Additions
We would first like to welcome some of our new additions that have joined our team this past quarter including Aaron Lott who joined as a PARCS Inspection Technician on March 6, 2017 and Scott Schaeffer who joined our team o March 16, 2017 as a Installation Technician.
In addition we are proud to announce our new Playground Installation team, which includes: Eddie Roth, Roger Goetz and Matthew Coros.
Customer Portal Updates
Did you know we have added an inventory tab to your portal which now provides you with complete asset management capabilities!
Updates in Training
With the push for Working at Heights training we wanted to share with you the success of our most recent graduates of working at heights training: Alex Bartlett, Gilles Leduc, Jesse Freeman, Matthew Coros, Roger Goetz, Brett Hill, Eddie Roth, Jon Merkle and Matthew Morrison.
In addition we have two new graduates from the CPSI program: Roger Goetz and Matthew Coros.
At PARCS we always ensure our employees are up to date with current safety legislation and inspection practices!
Other News:
In addition we also would like to encourage everyone to consider their annual donations as supporting your local communities is something that everyone can benefit from, one of the charities we support on an annual basis is the Hospital Activity Book for Children which is supports the Make a Wish Foundation of Canada.