July 15, 2016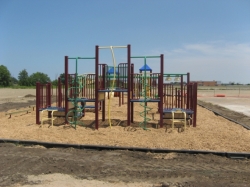 To ensure that you are always kept up to date on current industry news and safety tips, we have launched a blog. Our blog covers a wide variety of different topics such as: how to prepare if someone files an injury claim against you and how to make playgrounds safe for all children. Another effort to keep you informed about current trends, regulations and give helpful advice!
PARCS also welcomes Chris Schuett, Jesse Freeman, Christian Bennet and Jessica Potter to our team of employees. We are certain that they will all be wonderful additions to our team.
In addition to this we are saddened to inform you that John Alexander has left our team, we thank him for his many years of great service and wish him well on his future endeavors.
---
We are pleased to announce our latest two additions to Liftsafe Group of Companies:
Kyle Irwin will be joining us as a Corporate Health and Safety Coordinator. Kyle has an extensive background within Health and Safety, and has his Certified Human Resource Professional (CHRP) designation and works with the Human Resources Professionals Association of Ontario (HRPA).
Said Ungabayev is joining us as a Network Administrator; he has extensive experience in system administration and has a bachelor's degree in Computer Science. He also has 10 years of practical Information Technology experience and working in a user support environment.