September 23, 2013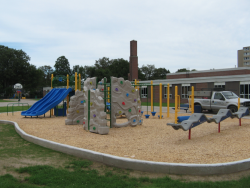 CBC News recently reported a serious concern within Canada, which is the drastic increase in injuries on playground equipment.
The article found here, identifies that injuries within Canada average 28,000 people/children per year. The article also indicates that with regular maintenance and modernization of old structures, injuries can drastically be reduced. The article states "playgrounds modified to meet the current CSA standard can reduce associated injuries by as much as 49 per cent."
Although playground equipment injuries have been on the rise since 2006, there are many things that can be done to prevent them. PARCS Ltd. has been providing reliable playground services since 2001. Our trained and certified technicians will audit your existing structures and make accurate recommendations on how to update your playground equipment. We will identify all hazards and provide detailed photos indicating deficiencies and possible safety concerns before they happen!
Contact us today for a quote on inspecting your playground equipment. If you have questions about the guidelines or regulations give us a call and we can help with that too!