Gym Inspections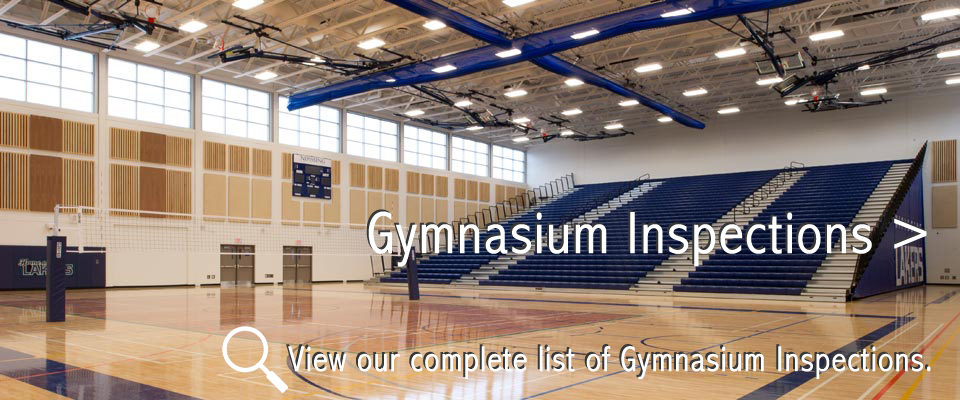 The responsibility for the care and safety of students and the general public rests on the shoulders of school boards and their employees. An important aspect in fulfilling this role is to recognize that there is an element of risk in all physical activity and to proactively act accordingly.
Gym Inspections are of critical importance and frequent inspections are required and enforced by law. Gym equipment poses a significant risk to students and the general public and can present life-threatening risks if not properly inspected and maintained.
Below we have identified our complete list of Gymnasium Inspections/Services. Click on the headings below to learn more about each particular inspection type.
Basketball Assembly Inspections >
Stage Production Inspections >
Here at PARCS , e do things a little differently. We utilize the latest in tablet technology to inspect your equipment, take inventory and deficiency photos, and record all your inspection certificates. Our state of the art G10 paperless inspection program is the first of its kind and has proven to set us apart from our competition. No paper means, lower costs and faster turn around times on your inspections! Our system synchronizes daily ensuring your inspection certificates are available the next day. Learn more about our process here >
Our secure customer login can be accessed at work, at home or on your smartphone and tablet devices; allowing you full accessibility of your equipment, repairs and inspections.
Latest News
Student Seriously Hurt in Wall Divider Accident
Additional Resources