Auto Shop Inspections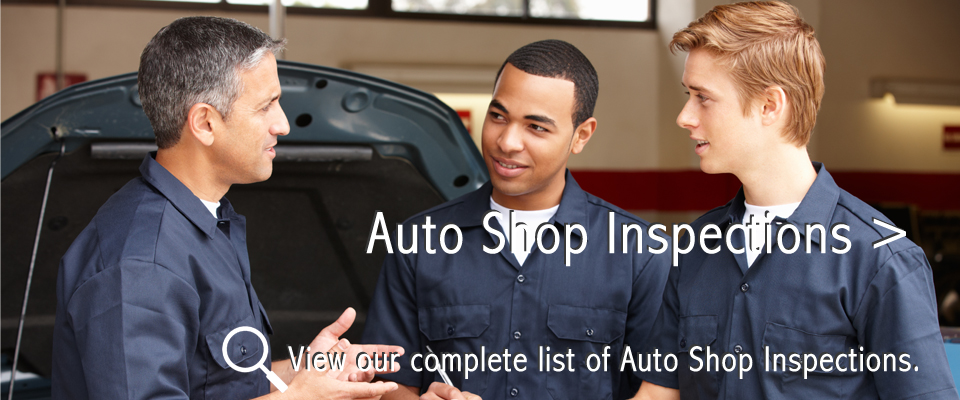 Safety is always a priority in the classroom, but it can sometimes be a challenge to incorporate into Auto Shops and Wood Working Shops. Injuries in both Auto Shops and Wood Working Shops continue to be at the forefront of School related injuries and often result in the more severe and life threating injuries.
A recent focus of a MOL Blitz concluded that the top three areas of concern within these departments are: Inadequate Guarding/Shielding, Missing Inspections, and Fall Protection Hazards.
Below we have identified our complete list of Auto Shop and Wood Working Inspections/Services. Click on the headings below to learn more about each particular inspection type.
Chain/Mesh Sling Inspections >
Die Cart and Pump Cart Inspections >
Lifting Support Structure Inspections >
Puller/Lever Hoist Inspections >
Here at PARCS, we do things a little differently. We utilize the latest in tablet technology to inspect your equipment, take inventory and deficiency photos, and record all your inspection certificates. Our state of the art G10 paperless inspection program is the first of its kind and has proven to set us apart from our competition. No paper means, lower costs and faster turn around times on your inspections! Our system synchronizes daily ensuring your inspection certificates are available the next day. Learn more about our process here >
Our secure customer login can be accessed at work, at home or on your smartphone and tablet devices; allowing you full accessibility of your equipment, repairs and inspections.
Additional Resources
Latest News